There is a lot of hype surrounding Bitcoin, digital currencies, and mobile payments as a whole. There has been a shift in the financial industry, and everyone is feeling it.
From banks, to brokers, to asset managers, individuals, and everyone else around the table.
Alas, no one is really sure where its all going and everyone has their own personal opinion: "Bitcoin is dead!", "Bitcoin is going up to $5,000!", and my personal favourite, "Bitcoin is a fad on a steady decline".
After Mt. Gox was compromised, individuals and miners who held Bitcoin were unsure where to turn with their digital assets. Could anyone really be trusted? How do we prevent another Mt. Gox-esque heist? This is the foundation that Incryptex was built upon. Our founders were deeply affected by the Mt. Gox disaster, or as I call it, Digital Currency Chernobyl. Incryptex started out with a single objective in mind: to provide the safest platform for storing, buying, selling, and sending digital currencies.
The main principle in Bitcoin is decentralization, which pushes the responsibility and control to the user side as opposed to the centralized model (such as a traditional bank or payment network), which relies heavily on access control in order to keep the bad guys away.
Because network security is based on proof of work, and not access control, the network can be open and no encryption is required for Bitcoin traffic.
On the other hand, the traditional payment network has to be secured end-to-end with encryption and must ensure that no eavesdroppers can compromise the payment network traffic in transit or even while at rest.
Bitcoin is very much different - for example, a Bitcoin transaction authorizes only a specific value to a specific recipient and this cannot be modified or tampered with.
In relation to payments, Incryptex is the backbone that powers merchant services including clearance, settlements, and payment processing. We are excited to be announcing our API and Developer Program shortly. Our technology enables developers to build all sorts of neat payment and small business products on top of this backbone: checkouts, payroll, employee benefit management tools, donations, and more. We're the company operating in the background, powering product and services for businesses who work with digital currencies.

Disrupt or Corrupt?
The great thing about blockchain technology is the public ledger, which is a record of transactions that anyone in the system has access to. It's very hard to corrupt digital currency transactions because of this ledger and unique sets of keys (including multi-signature features) that need to be exchanged and used to complete the transaction. Once your transaction has been added to the block, it's there on record, accessible by the public. No encryption is required to be applied on a Bitcoin payment network. Bitcoin transactions can be even shared over public channels, such as unsecured WiFi or Bluetooth, with no loss of security.
Bitcoin's decentralized security model puts a lot of power in the hands of the users, who are responsible to properly secure the keys in hands.
There are also some gaps in Bitcoin in relation to payment processing when compared to a product such as a credit card. If I purchase a pair of scissors from a vendor with my credit card and the scissors don't work, I can return them and the transaction is reversed. If I buy a pair of scissors from a vendor using Bitcoins and the scissors don't work, I'm out of luck if the vendor refuses to give me a refund. The transaction cannot be reversed and I cannott get my money back. In addition, because private keys don't publicly identify individuals, I may not know exactly who I'm sending the Bitcoins to. Is it the vendor? The vendor's dog? I simply don't know.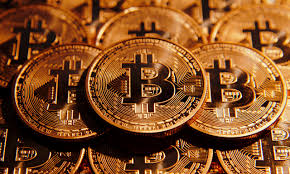 Bitcoins and blockchain tech is disruptive in the payments space because it removes a lot of the fees and friction in the way money travels and is processed. With Incryptex technology for example, a payment processing/ money transfer service can instantly offer liquidity in and out of digital and fiat currency markets in seconds. This is great news for both businesses and individuals. Want to send money to your family in the Philippines? No problem. Do it instantly with a single tap and one minimal flat fee. Have a business that operates in different countries? Great! Send money in local currency with Bitcoin acting as the exchange conversion token. By friction in payment processing, I mean getting the best exchange rate, transaction fees, and holding time on funds. Bitcoin breaks down all of these barriers.
There are over 100,000 businesses accepting Bitcoin as payment, and we are only going to see this number grow as more tools are created for developers to go out and build really great stuff. Adoption has always been an issue, but it's not really about Bitcoin owners hoarding their loot - but more so about creating opportunities to spend the digital currency. I still can't pay my rent or bills in Bitcoin, or buy groceries or a hot dog off the street... but the second I am able to, you can bet your coins that I will!

About the Author:
Lidia Sienkowska is Head of Marketing at Incryptex Ltd., a cryptocurrency trading plaform that allows individuals and businesses to buy and trade hundreds of digital currencies while providing instant liquidity in over 17 fiat currencies. Lidia is a passionate and prominent figure in the FinTech & Healthcare startup scene in Toronto. You can catch Incryptex on Toronto's Tech in Motion Mobile Payment Panel Discussion on June 18.