Last spring, Tech in Motion OC invited the Orange County tech startup scene to apply for one of four pitching opportunities at live demo event Kickstart Your Startup [Presented by Total-Apps].
From the pool of more than 23 startups, most local to Orange County, a select few got to pitch and demo at The Vine OC, one of the Orange County tech scene's newest additions for entrepreneurs.
And the winners were...Changeframe, LUMO, AUDVI and PUSH. Get the details about them.
Apply to become a demo company with Tech in Motion.
While all of the pitching startups were crowd-pleasers, LUMO won the Audience Favorite poll. Following the startup pitches and live demos, Tech in Motion OC members were able to mix and mingle with the local tech community during networking portions of the evening (below).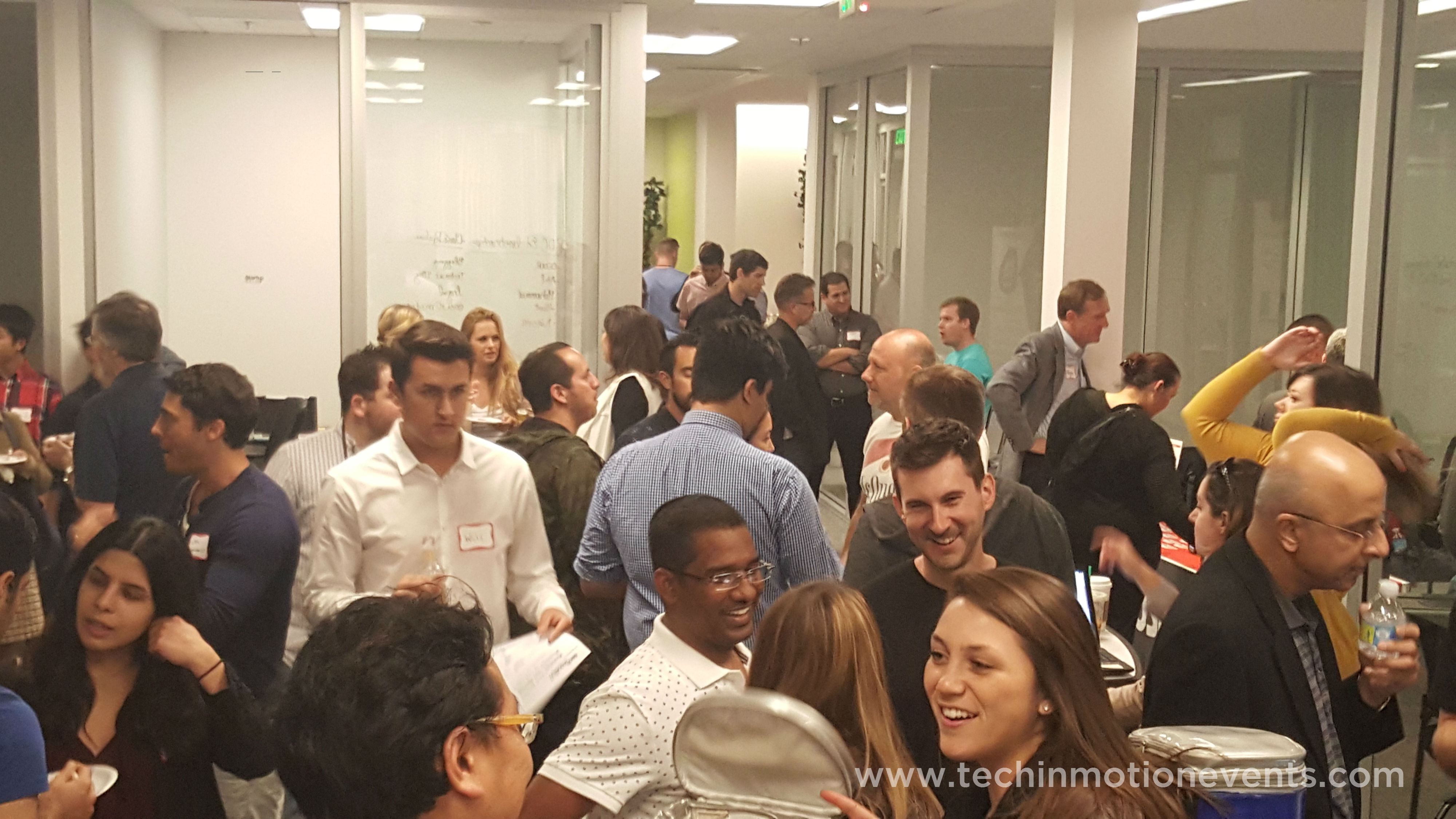 The Orange County Tech Scene in 10 Words or Less
Here's what the startups and sponsors involved in the event had to say:
"Thriving community and resources for startup hardware companies" – Craig Smith, PUSH Inc.
"We can change the world and live at the beach" – Dusten Pecor, AUDVI
"Full of innovation and passion like I haven't seen before." – Rey Pasinli, Total-Apps
Want to work in Orange County? Check out Tech in Motion Job Board.
Every month Tech in Motion OC hosts a free event in the Orange County area, as well as nine other locations across North America. For more information on upcoming events in OC, click here.