On March 24th, Tech in Motion: LA is proud to present their first annual Timmy Awards, which will be held at Cross Campus (929 Colorado Ave, Santa Monica, C.A.)
The "Timmys" are hosted by Tech in Motion in tech hubs across North America, with the goal of acknowledging the local companies and individuals that strive to create the best places for technology professionals to work in. The winners are announced at a ceremony crowning the best (1) tech startups, (2) technology managers, and (3) technology work cultures. Here are LA's 30 impressive local finalists (RSVP now to see them at the event):
LA's Best Tech Startup

Brighten, founded in 2014, is a social app that lets you send compliments to your friends. It is the first social app to be based completely on positivity!

Dollar Shave Club, founded in 2012, is a men's grooming brand dedicated to helping men live smarter, more successful lives through high-quality personal care products, content and technology.

Envi-Detailing on Demand, founded in 2015, is working to become the largest employer of deaf people in the USA and has created a patent pending process whereby employees clean and wax cars without using a drop of water.

Gum Gum, founded in 2007, is an advertising agency which delivers highly visible campaigns and rich insight to marketers by unlocking the value of connected images.

Hello Society, founded in 2012, utilizes Pinterest and social media influencers for seamlessly balanced, unique and compelling marketing campaigns.
Want to work for a startup? Check out these technology jobs from our job board.

Naritiv, founded in 2014, is a creative advertising company that works with top influential 'Snapchatters', and then measures and tracks results in a custom-built dashboard.

RadPad, founded in 2013, is a rental marketplace that enables renters to find an apartment, apply and pay their rent entirely online.

RipMedia, founded in 2007, has taken video production to the next level by developing interactive action within commercials and animations.

Tispr, founded in 2014, is the mobile marketplace for the freelance workforce. Tispr's mission is to create a sustainable, reliable and safe ecosystem to instantly connect, collaborate and work.
Tuition.io, founded in 2012, has created the technology to enable global employers to offer student loan payments as an employee benefit.
Vote now for one of these Tech Startups to win a Timmy!
LA's Best Technology Manager
Aaron Stibel, CTO at Dun & Bradstreet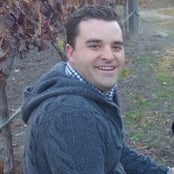 "A Culture of Growth."
Aaron is proud of the fact that one of his very first engineering hires was recently promoted to Engineering Director. In fact, all of their top positions (engineers, DevOps, PMO, Data, BI, and Infrastructure) have been promoted from within.
Dun & Bradstreet provides commercial data to businesses on credit history, business-to-business sales and marketing, counterparty risk exposure, supply chain management, lead scoring and social identity matching.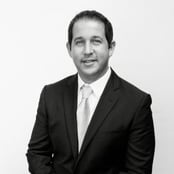 David Ephraim, CEO at ATAK Interactive
"Let's grow together."
David sets aside half of his mornings to meet with his employees to learn and keep up with current digital trends in order to better offer the latest tech updates to their clients.
ATAK Interactive develops web-based tools for their customers utilizing open source code software, creating custom permissions and integrating independent pieces of software together where necessary.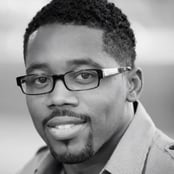 Demitrius D. Harris, President at DragonFire Digital Media
"No idea is off the table."
Demetrius empowers employees of DragonFire to be truly involved in shaping the company culture from the ground up, thanks to an active and open communication management style.
DragonFire takes pride in helping businesses optimize its mobile devices, social media and search engine presence.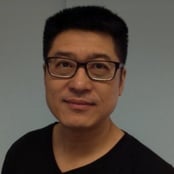 Jen-Ban Ho, CTO at TicketManager
"Learn and own your project."
Jen-Ban Ho believes in collaboration and gives team members of all levels the opportunity to stretch and contribute at a higher level on their projects.
TicketManager is available on any connected device and enables companies to manage their sports, entertainment and special events tickets, and measure the impact on their business.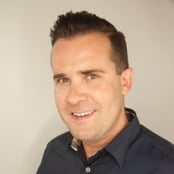 Lukas Sliwka, CTO at Grindr
"Cross-team pollination."
Lukas promotes great engineering processes and giving everyone the chance to advance their careers either through specialization or cross-team pollination. The guild-meetings that he helped set up also do wonders helping team members get exposed to new areas and technology.
Grindr is the world's leading mobile social network app exclusively for gay, bi and curious men.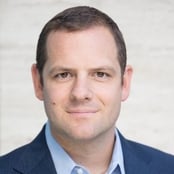 Michael Geyer, Director of Evangelism and Emerging Technology at Autodesk
"Hands on."
Michael believes in getting his team the hands-on experience they need. His ritual team building task of choice: escape room challenges.
Autodesk Fusion 360 is the first 3D CAD, CAM, and CAE tool of its kind. It connects the entire product development process in a single cloud-based platform that works on both Mac and PC.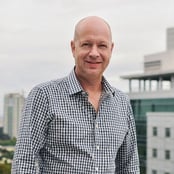 Niall McSheffrey, Managing Partner and Founder at Elementz Interactive
"Good to Great."
Niall believes having the right people on the bus is more important than hiring for a specific job. If the person has a great skillset but doesn't fit the position, they will encourage and help them to move into the right position.
Elementz Interactive is a Full Service Software Solutions Company Specializing in the Design and Development of Web, Cloud, Mobile and ERP Systems.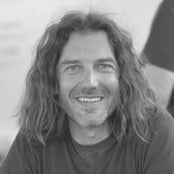 Phillippe Lewicki, Captain at HTML Fusion
"Holocracy."
Phillippe has instituted a system of government called Holacracy, which grants employees authority over their roles within the company. This provides flexibility to propose changes and suggestions to improve and grow.
HTML Fusion uses innovation and Virtual Reality to enhance the way people interact with machines to work, learn, play and socialize.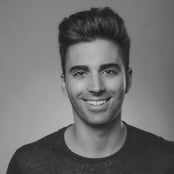 Ross McCray, CEO at VideoAmp
"Integrity, Passion and Mastery."
Ross started a program called InnoVamp that sponsors a two-week trip for high-performing employees to travel anywhere in the world with some colleagues to work on an innovative idea and then return and demo for the team. He has also put aside an educational budget for every employee towards learning and developing new skills and perspectives.
VideoAmp is the first company to be solely focused on enabling advertisers and content owners to transact across all screens seamlessly in a total video/advance TV market.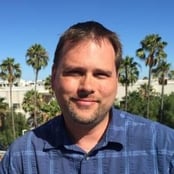 Shawn Bullock, Lead Technical Mentor at MakerSquare
"Sharing knowledge."
Shawn's dedication to the student experience at MakerSquare, coupled with his deep industry knowledge, allows him to put people directly in a position to gain an accelerated start in the tech industry.
MakerSquare is a three-month full-time career accelerator for software engineering. By teaching computer science fundamentals and modern web languages, it prepares students to join top flight engineering teams.
Vote for the Best Technology Manager here now!
LA's Best Technology Work Culture
"Learning with the Community."
Anders is dedicated to the craft of developing with Open Source technologies. To help the Open Source community learn together, the company holds many different events and meetups. The team at Anders Innovations regularly hosts and sponsors meetups and events around the world in many Open Source subjects including Python, Django and machine learning, and invite people of all technical backgrounds to come out and learn with them.
Anders Innovations is an enterprise web and app development company taking their customer e-desires and turning them into reality.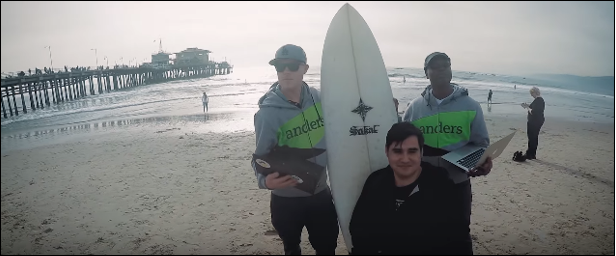 "Employee Beta Testing."
Cater2.me hosts internal 'lunch and learns', does employee beta testing, and organizes tech updates biweekly, where the employees are able to see and learn firsthand updates that the company is putting forth. Additionally, all tech team members have open-door policies and make a point of letting the team know that they are there to help and teach as much as needed.
Cater2.me is an online catering platform that allows teams to customize their meals for one-off events or recurring calendar plans.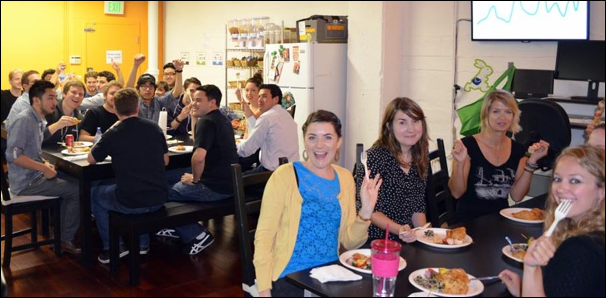 "Strong Mentor System."
ChowNow offers a mentorship program, where outside industry leaders are invited in to help mentor high-performing employees. In response, these industry mentors get some equity in the company to help keep them motivated and involved with ChowNow employees.
ChowNow is an online ordering platform that specializes in branded mobile apps and a suite of marketing services for restaurants.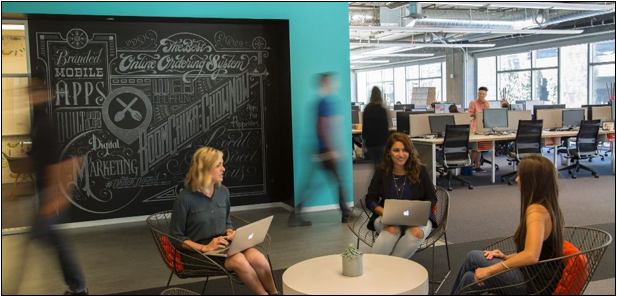 "A day dedicated to learning."
Cornerstone OnDemand hosts Development Days every other month, in which all their employees take a day to learn and teach about anything they are interested in. They host sessions on a wide range of topics (things that are relevant to Cornerstone, and some that aren't) and are available throughout the day. These can be technical (how to code in Python, Unit Testing, etc.), business related (how to understand earnings calls, competitor Intel, etc.), or fun (beer tasting, crafts, etc.).
Cornerstone OnDemand is the largest Software-as-a-Service (SaaS) enterprise learning company providing talent and performance management solutions.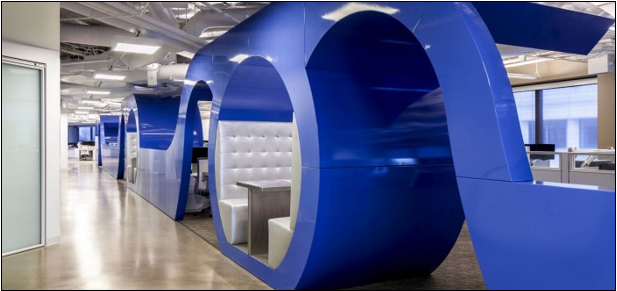 "Multiple Work Zones."
Cross Campus promotes technical creativity. Creativity and productivity require our brains to work in various modes of attention (focus work, multi-tasking work, mental rest, etc.). Any well-designed space needs to have multiple work zones that support these various modes.
Cross Campus is a collaborative workspace, meeting space, and large scale event space located in the heart of Santa Monica and Pasadena.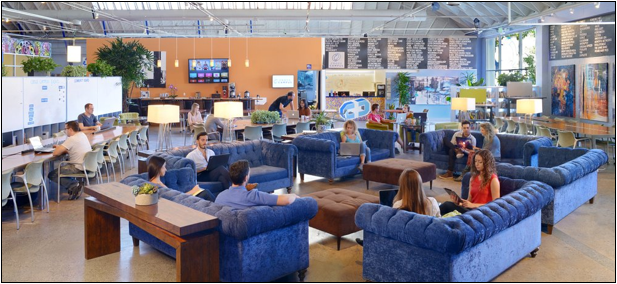 "Chasing Passion Projects."
20% of billable time is given to teams to spend on a 'Passion Project'. The teams collaborate in the studio to push ideas into innovation.
Deloitte Digital is a technical consultancy creating new and innovative experiences from Virtual Reality to Zero UI.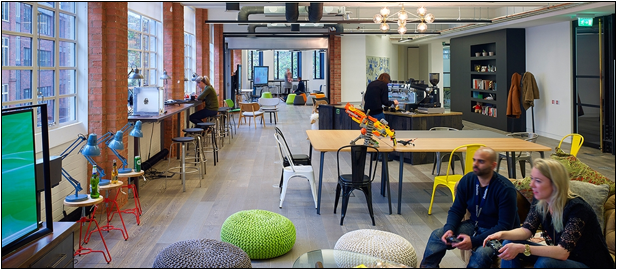 "Solving Problems."
Fishermen Labs practices agile development. This process promotes technical creativity because it empowers engineers and designers to creatively solve the complex problems they face while building products and learn the best solutions to challenges as they build the product, and in the process enhance their ability to make the best decisions possible.
Fishermen Labs is a web & application development agency building cutting edge websites, mobile products, and e-commerce solutions.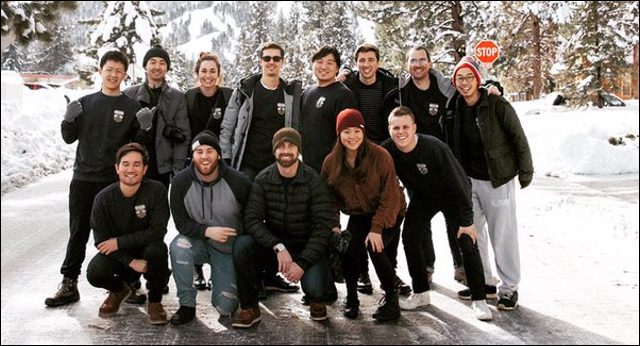 "Empowering Creativity."
IRIS.TV empowers its engineers to introduce and implement new features of their own design. Fostering this creativity and initiative has allowed the company to grow by leaps and bounds in 2015 with even more growth already taking place in 2016.
IRIS.TV develops web and mobile videos on its personalized programming platform that are adaptive and make recommendations backed by analytics.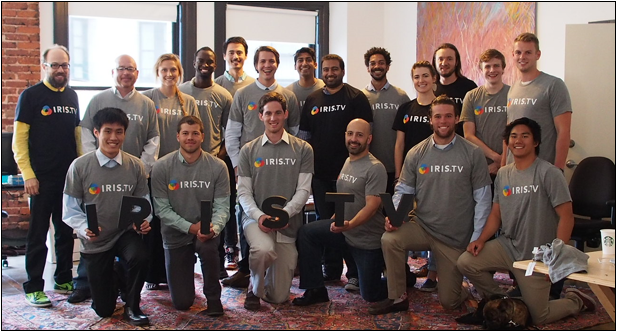 "Creating the conversation."
One of the most interesting aspects of KeyInfo's technical learning development is its blog and content creation process. Everyone is a guest writer for the blog, and everyone (spanning multiple departments) contributes. Encouraging people from all different technical backgrounds to pick a relevant industry/company topic and give their unbiased two-cents creates a very colorful pallet of relevant content KeyInfo shares via online channels.
Key Information Systems (KeyInfo) is an IT system integrator utilizing a team of experienced and knowledgeable IT architects who implement and secure technology solutions that make their clients more competitive.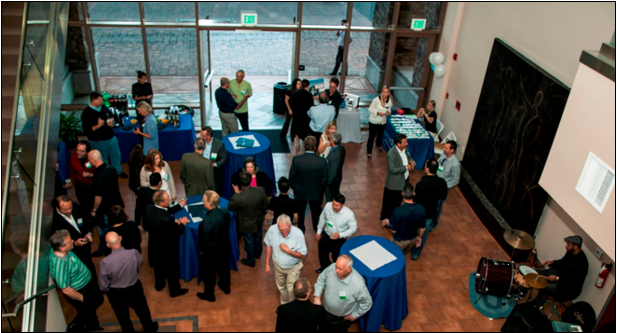 "Let's Experiment."
Twenty20 allows anyone with a mobile phone to showcase and sell their photos. Every day they run multiple photo challenges as sparks of inspiration to go out and create. The end result is aspiring photographers out capturing life as it happens and being rewarded for that creativity both in social currency and real cash earnings.
Twenty20 is stock photography for the mobile age. They connect photographers, most of which shoot on their phones, with brands and agencies interested in licensing authentic, real-life photos for their own creative projects.
Vote now for the company you think has created the best workplace.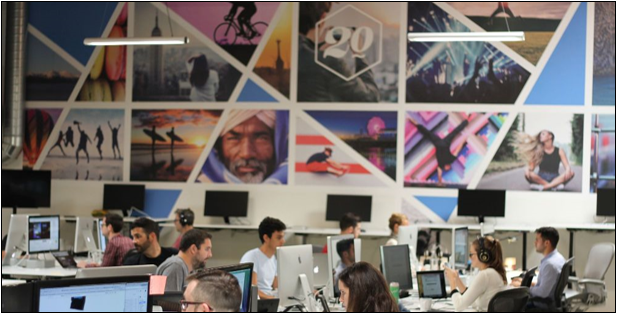 The Timmy Awards ceremony will celebrate the local technology community and also recognize not only the winners, but the entire LA community for creating a business environment to thrive in. The event itself will be a great opportunity to network with finalists and other members of the tech community. RSVP to attend the Timmys in LA, and see how you can get involved with the event and Tech in Motion Los Angeles in general.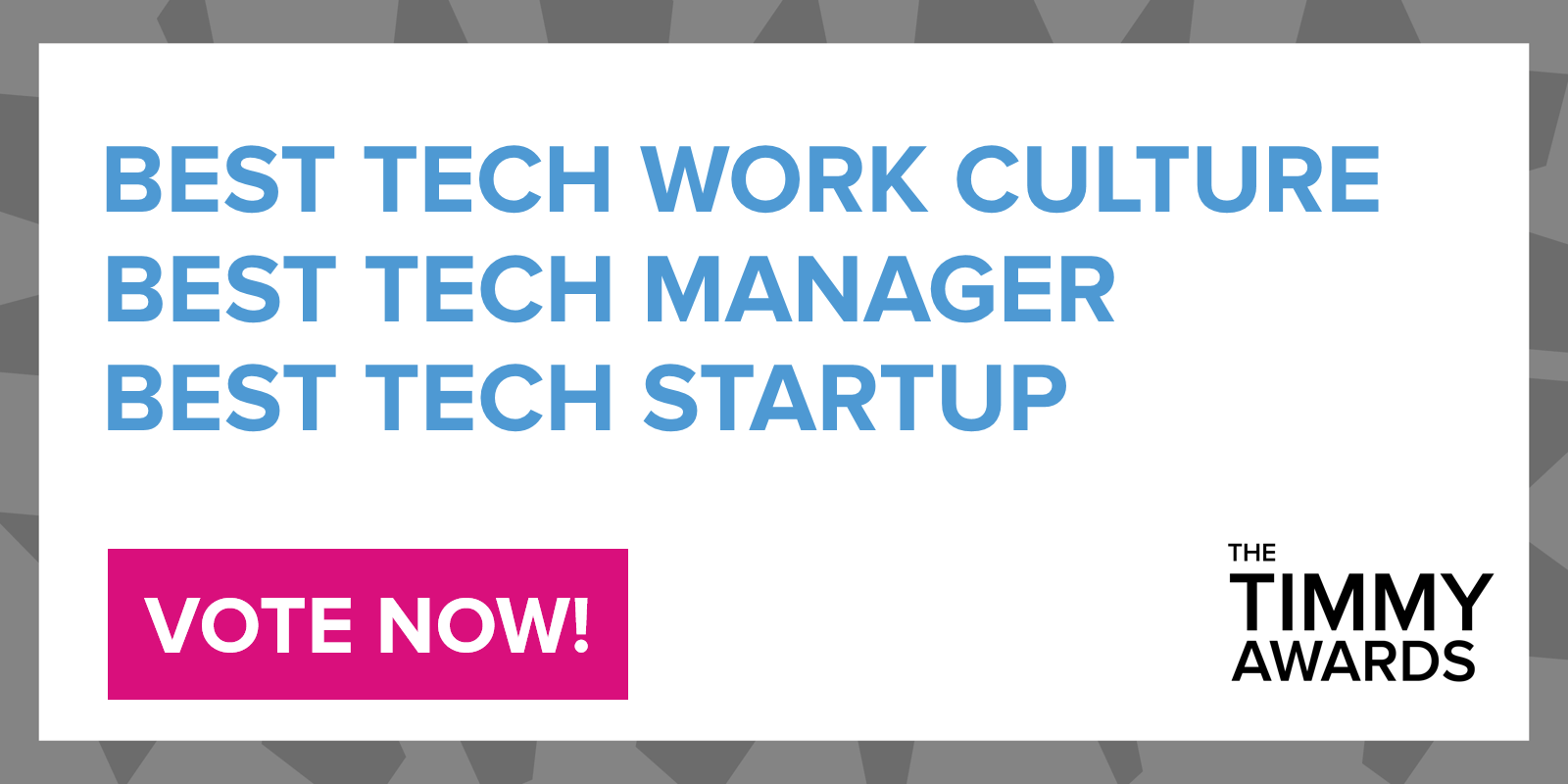 Related articles: