On October 19, Tech in Motion is proud to hold their second annual Orange County and San Diego Timmy Awards at UCI Applied Innovation (5141 California Ave, Suite 250). The "Timmys" are hosted by Tech in Motion in tech hubs across North America, with the goal of acknowledging the local companies and individuals that strive to create the best places for technology professionals to work. After all the votes are in, the finalists in each city come together for one celebratory evening where the winners are crowned as the best (1) tech startup, (2) technology manager, and (3) technology work culture. Here are OC and San Diego's 30 outstanding finalists.
Best Tech Manager
Aaron Gibson – VP of Engineering at Sabio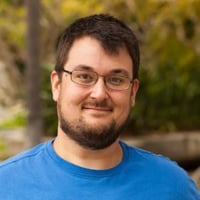 "Brings a comforting level of humanity"
Aaron is very highly respected and admired by those he leads. He often does code reviews as team conferences, not only as a way to have people comfortable with sharing their work, but also to demonstrate that everybody makes mistakes and there's nothing wrong with doing so. He brings a comforting level of humanity that allows people to be themselves.
Sabio nurtures exceptional tech talent and produces developers who are ready to step into a junior full-stack web role at any company that uses Microsoft stack. They also produce web prototypes for entrepreneurs who are looking for an affordable way to get their product to market.
Adam Miller – Founder of Vibrant Software LLC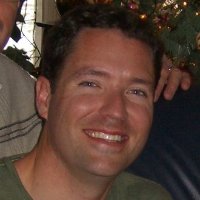 "He's not just our manager, he's our teacher and mentor"
Adam is immensely respected by his staff, thanks to the work environment he creates. He spends the majority of his time with the engineers, allowing them to explore different avenues of technology and avoid feel pigeonholed into one area of expertise. Every other week, Adam's team has learning sessions where one team member presents a topic in their area of expertise, letting the entire group learn from one another and strengthen their own skills.
Recently, Adam led a team to work with Hyundai Motor America to develop a custom software solution that allowed the OEM to order and allocate vehicles directly from their plants.
Caleb Bradley – CTO of Tradiv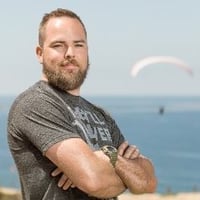 "Drives productivity by understanding the work-life balance"
Every month, Caleb meets with his team to go over their individual career goals and to ensure that Tradiv is doing all that it can to help make those goals a reality. By providing a platform for meaningful discussion and complete transparency, Caleb gives his team the opportunity to challenge the norm in the company and, therefore, the norm in the industry.
Tradiv is the leading online wholesale cannabis distribution platform. They are striving to demonstrate to the rest of the country that cannabis business can be a healthy part of the community.
Carlos Anchia – VP of Engineering at Distillery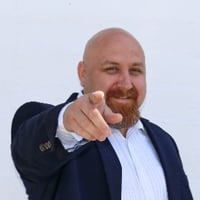 "Defines a clear strategy for how engineers can grow"
Carlos dedicates his time and energy to define a clear strategy for how engineers can grow into team leaders and architects. He provides employees with career coaching to help them achieve their goals of growth and prosperity, as well as promotes a safe place for engineers to try and fail.
Carlos' team is responsible for producing the highly successful Tumbleweed news app that was featured by Apple as one of the top news sources in 2015.
Greg Glenn – M.E. Manager at Freedom Innovations
"Demonstrates the technical ability, solution- oriented approach, and can do attitude that is infectious"
Greg works with his direct reports to plan out their career path and develops work assignments, trainings, and weekly feedback for fine tuning. He authored their Design for Excellence (DFX) guidelines. These guidelines are the result of manufacturing issues during the launch of new products and provide systematic solutions that ensure quality control.
Freedom Innovations is a medical device company that develops microprocessor controlled ankles and knees for amputees, along with the apps to program, monitor, and adjust the prosthetic by their users.
Hossein Eslambolchi – CEO of Cyberflow Analytics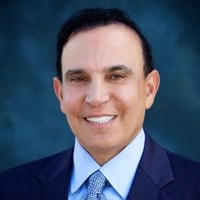 "Pragmatic visionary in an ever-changing technology landscape"
At Cyberflow Analytics, Dr. Hossein is a visionary for strategic ideas around big data analytics platform and machine learning algorithms with innovative visualization techniques. He cultivates open dialog within team members, promoting collaboration and innovation through motivation and empowerment.
Hossein is the principal visionary for a real-time analytics platform built to detect security attacks on enterprise networks and data centers before intellectual property or PII data is stolen.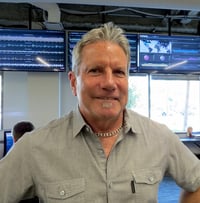 Jim Magner – COO of Eturi Corporation
"The silent hero behind OurPact's success"
Every member of Eturi's team is familiar with every facet of the company's operation, and that's all thanks to a leader who is willing to open lines of communication, think outside the box, and present opportunities for his team members to deviate from their given roles. Jim gives his employees freedom through a flexible schedule that allows everyone to come to work happier, healthier, and more focused.
Eturi's flagship product, OurPact, enables parental control to limit children's apps and internet access remotely using MDM (mobile device management).
Jim Plush – Senior Director of Crowdstrike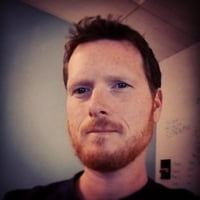 "A passionate innovator leading his team to deliver visionary technology"
Jim has created a unique multi-track career ladder that ensures engineers are able to follow the same career advancement as a Senior Vice President while still focusing on their engineering initiative. He's led initiatives such as "No Meeting Thursday," "Think Week," and "CrowdFest," which are all part of driving the team culture at CrowdStrike. Jim has also set the cloud engineering standard for quality and resiliency.
CrowdStrike has revolutionized endpoint protection by combining three crucial elements: next-generation AV, endpoint detection and response (EDR), and a 24/7 managed hunting service – all powered by intelligence and uniquely delivered via the cloud in a single integrated solution.
Keola Malone – CTO of Underground Elephant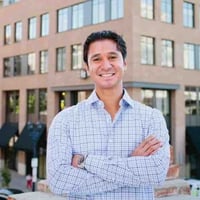 "Play to your strengths while you strengthen your weaknesses"
Keola created a team culture where everyone is empowered to innovate and think creatively. He implemented a "shark tank" style of innovation leading to a wide diversity of software platforms and a rich arsenal of technologies to use. This created an environment where a technologist of any kind, or skill level, can learn and grow.
In 2016, Keola's team built and launched the infrastructure that thrust Underground Elephant into the FinTech space, allowing consumers to connect with dozens of financial service providers at the same time.
Mike Selberis – CTO of Glidewell Dental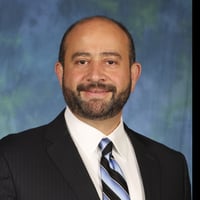 "His endless vision and authenticity inspires each member of the organization"
Mike makes it a point to set detailed career goals with all of his employees and regularly follow up to ensure that they're on track to meet their goals. His vision for Glidewell and sense of humor are contagious and foster a fun and innovative atmosphere. He sponsors internal hackathons and other team building activities that engage the whole company to grow together.
Using Amazon Web Services, deep learning, and cutting edge infrastructure solutions, Glidewell has achieved a digital manufacturing workflow that proposes a custom-fit crown for each patient and simplifies the rest of the manufacturing workflow.

Best Tech Startup
Acorns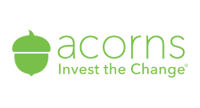 "Breaking down barriers"
Father and son team Walter and Jeff Cruttenden founded Acorns in order to empower millennials with the tools of wealth-making – breaking down the barriers that have traditionally made it daunting for young people to start investing.
Acorns is the fastest-growing investment app in the United States, creating more than one million investment accounts in the past two years, and is specifically designed for the millennial audience.
Appletree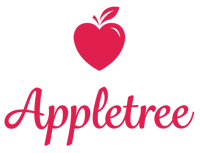 "Work hard, play hard"
At Appletree, forward-thinking leaders have taken innovative ideas and teamwork to rebrand the company, shifting from BuzzMob to Appletree to appeal more personally to their target audience. They are now on a path to success while maintaining a fun, work had/play hard, and support your teammates type of environment.
Appletree exists to form a bond between school and home so that students succeed through a cross-platform communication tool teachers use to send class-wide updates and message parents directly on any of their synced devices.

Eturi Corporation
"Driven by leaders"
Eturi empowers their employees to be leaders in his or her own way. An example of this is when their team created a brand new solution to a known mobile device management issue that eliminated scrambling, tremendously improving overall user satisfaction..
Eturi's flagship product, OurPact, enables parental control to limit children's apps and internet access remotely using MDM (mobile device management).
FoxTales

"Non-traditional thinking and seasoned creativity"
The team at FoxTales includes seasoned creatives and leaders in the marketing, events, and communications space. They empower employee autonomy, promote non-traditional thinking, and host weekly cross-functional review sessions to ensure team collaboration and constructive feedback drive their business objectives.
FoxTales creates compelling custom visual experiences for brands such as Facebook, Instagram, Microsoft, GoPro, Nike, and many more. Their StoryStudio has the ability to act as a 360 degree movie studio set while integrated with GoPro to create their Burst GIF feature.
Insellerate

"Brainstorm consistently"
This startup encourages its lead software architects to think outside the box by meeting every two weeks to reassess their application and determine the life expectancy of the current technology and structure. The team is encouraged to brainstorm with new ways of building the application with new technology or structure to increase the health of the application.
Insellerate's product is the only CRM in the market that allows workflow customization, integration with other systems, a very easy user interface, extensive lead distribution engine, and a product that caters to the mortgage industry.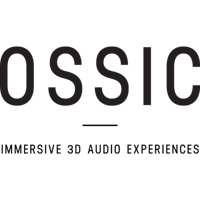 OSSIC
"Pushing boundaries"
Seeing the market shifts in entertainment to more immersive and interactive media including virtual reality, augmented reality, and gaming, OSSIC knew it was time to introduce their technology. VR and AR need immersive audio to be successful and OSSIC X provides it.
Integrating sensors, beam folding array of eight audio drivers, and smart audio algorithms, the OSSIC X enables accurate and immersive 3D audio playback that instantly gets tailored to the unique anatomy of the listener.
PeopleSpace OC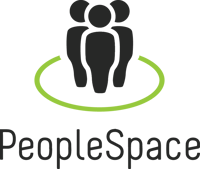 "We, not I"
PeopleSpace OC offers free programs for the start-up tech community, including classes and workshops led by local entrepreneurs and professionals, free meet-up space, quarterly innovation speaker series, and training.
PeopleSpace offers a startup program, iLab, that is completely community based, and provides startups the opportunity to meet with advisors and investors throughout their startup journey.
SpringboardAuto.com, Inc.

"Find your inspiration"
SpringboardAuto.com, Inc. requires a great deal of creativity to solve their technical challenges. They encourage their engineers to collaborate, white board, and huddle in any area where the lightning strikes them. They also set aside part of their corporate budget for technical learning, which ensures that their engineers continue to grow and evolve in their roles.
SpringboardAuto.com wants to fundamentally change the auto lending experience through their platform that leverages advanced analytics and data to enhance the consumer experience.

Underground Elephant
"Collaboration and empowerment"
Central to the development process at Underground Elephant is the company's open culture of collaboration and empowerment, which makes it possible for the team of 32 technologists to access and reset their creative thresholds in order to build better roads that lead to organic sales conversations for large enterprises. Underground Elephant's collaborative team environment, renowned company outings, and robust benefits package have earned several awards and nominations.
Underground Elephant uses proprietary technology to automate the marketing process, enhancing the connection between large enterprises and their prospective clients by delivering a highly efficient route to organic sales conversions.
Urban Workshop

"The startup that creates startups"
Urban Workshop was created to provide tools and equipment for people to use on their own projects. Their community now includes more than 650 people with more than 200 small businesses operating fully out of Urban Workshop generating over $12M in revenue annually.
Urban Workshop provides more than $1M of current state-of-the-art tools and equipment along with hands-on training, allowing people to make virtually anything.

Best Tech Work Culture
"One team, one dream"
The AutoGravity leadership team promotes the use of different types of technology in order to widen their employees' skill set. Tech experts are regularly brought in to educate their team about specific problems so that they don't have to face issues on their own. They also push for diversity on their team and respect family time by awarding flexible schedules, telecommuting, and employee children are encouraged to come to the office to do their homework.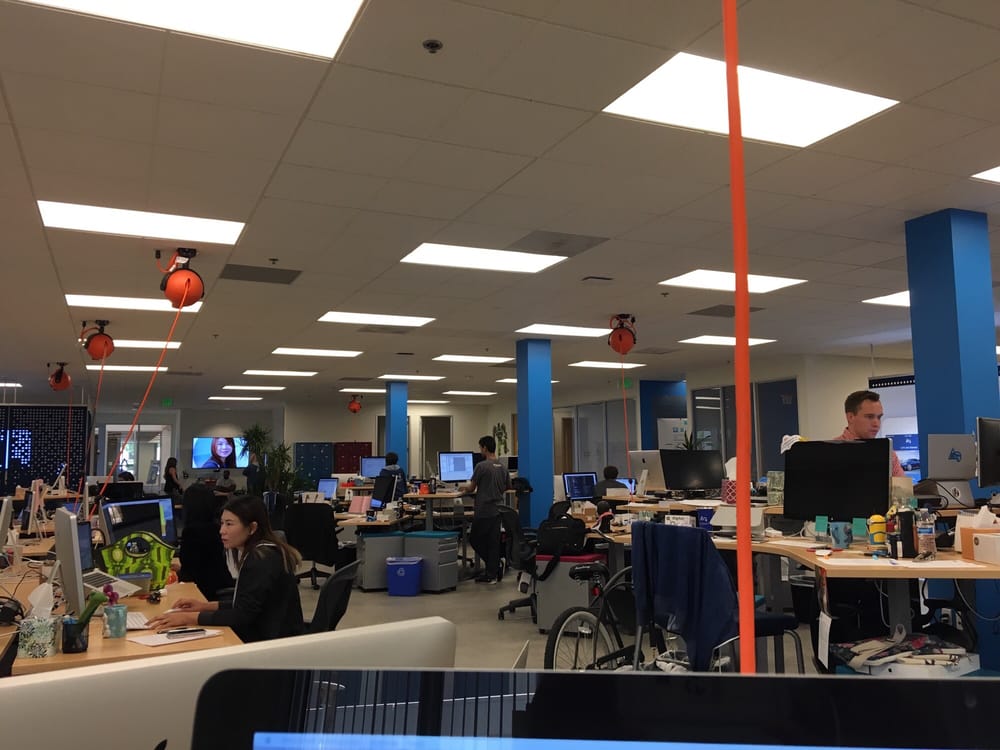 AutoGravity creates a user-friendly platform to help people finance their car-buying process right from their smartphone.
"Changing the physics of business"
BIZX internally recognizes and rewards outstanding technical contributions. As a team, they attend several local tech camps and regularly host internal seminars where team members present their insight and best practices, fostering growth and collaboration.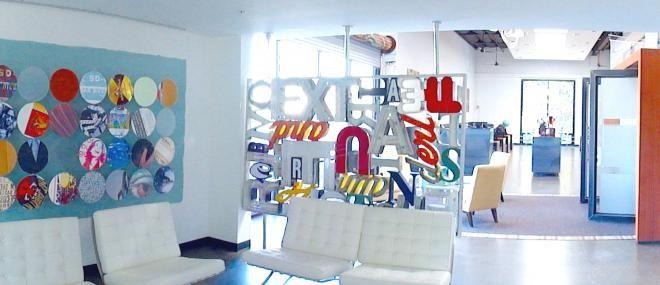 BIZX develops an HTML5 broadband speed test that works on all devices and screen sizes without the need for any browser plug-in.
"Applying Startup Know-How to Your Business Challenges"
CIE Digital Labs has a fantastic web team that is consistently learning new things and making them part of their tool belt (Gulp, Bower, Node, SASS, and everything in between). They are rolling out a tuition reimbursement program to help those who decide to get a degree in a specific field, have partnered with the engineering program at UC Irvine, and intend to continue their partnerships with reputable college programs.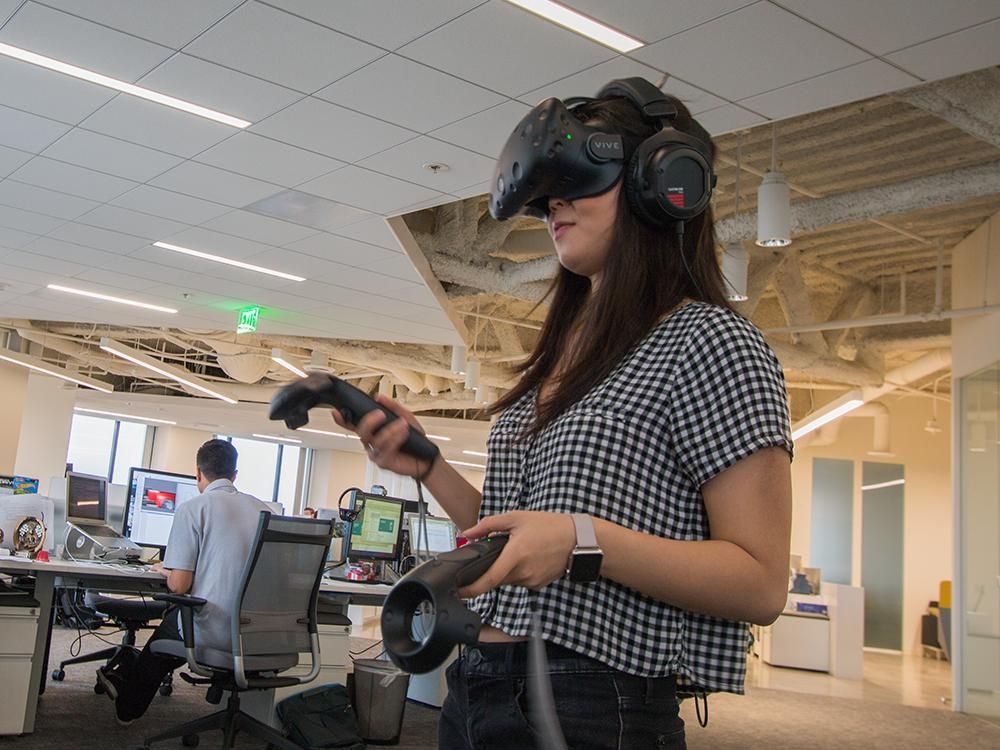 CIE Digital Labs is a true, one-stop shop. They provide strategy, ideation, design, and execution in the realm of web development.
"We Stop Breaches"
In June 2016, CrowdStrike led the investigation and public disclosure of the high-profile breach of the DNC. With the unique CrowdStrike technology, their innovative tech team identified and attributed the intrusion to Russian intelligence agencies in less than two hours. This capability would have been simply impossible if it wasn't for the unparalleled creativity, ambition, teamwork, and vision of the technical team.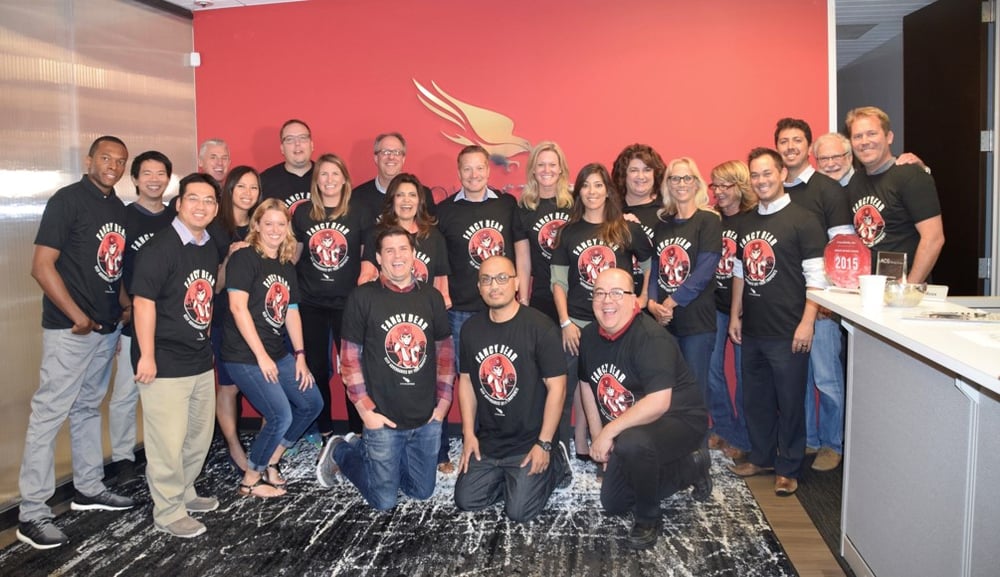 CrowdStrike has revolutionized endpoint protection by combining three crucial elements: next-generation AV, endpoint detection and response (EDR), and a 24/7 managed hunting service – all powered by intelligence and uniquely delivered via the cloud in a single integrated solution.
"Redefining the enterprise endpoint standard of security"
Cylance's top talent produces and publishes numerous research projects at industry-leading events such as RSA and BlackHat. The team enjoys a flexible work-life balance, is motivated to learn and inspired to have fun all while creating some of their industry's leading software.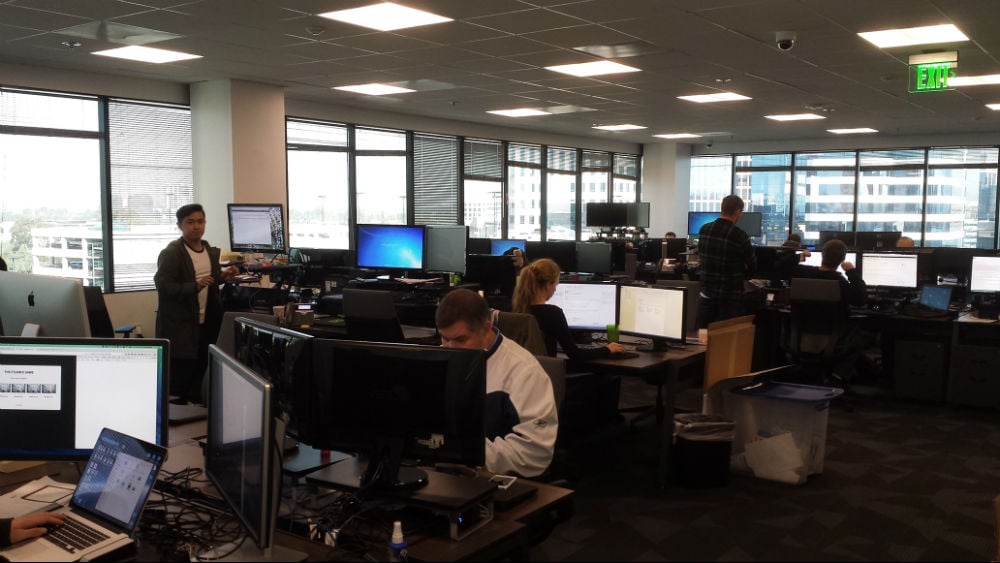 By coupling sophisticated math and machine learning with a unique understanding of a hacker's mentality, Cylance provides the technology and services that are predictive and preventive against advanced threats.
"Creating games that are engaging, dynamic, and most of all… awesome"
Dark Rift Entertainment is an advocate for technical exploration. If a team member has an idea for their project, even if it's outlandish, Dark Rift harbors a space for them to test it. Recently, their team decided to upgrade to a new texture and material solution called Substance, a significantly more complex pipeline that requires their entire team to work together to solve both predicted and unforeseen issues along the way.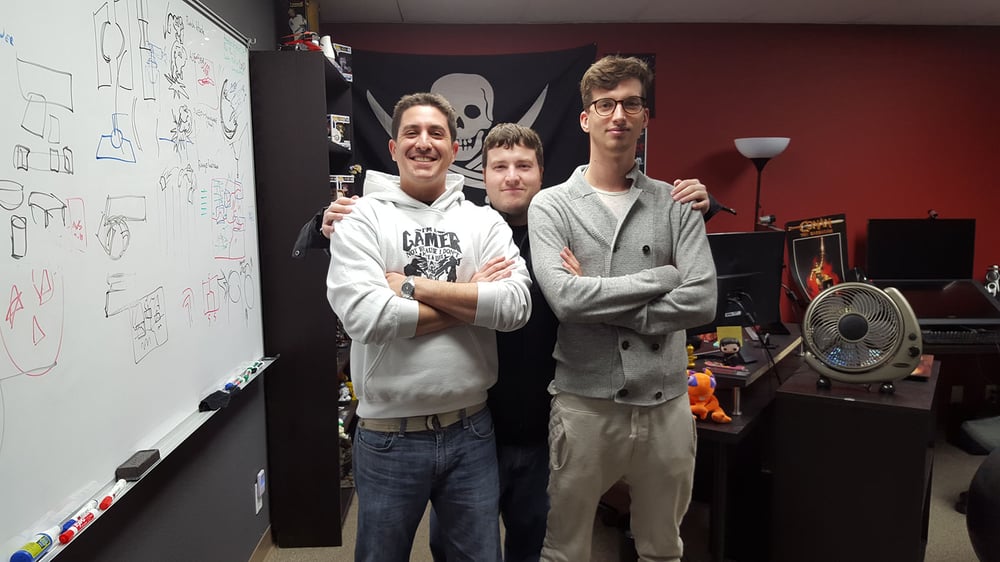 Dark Rift Entertainment is currently producing a revolutionary game, Embers of War, with radical new mechanics never before seen in the Tower Defense space.
"Encourages employees to get out and pursue their passions"
GoPro prides itself in strongly confiding in their employers as they strive to be the leading innovator within the action camera industry. They have employed a "Live It, Eat It, Love It" program that encourages employees to take two hours every Thursday afternoon to get out and pursue their passions while capturing it all on GoPro and getting paid to do so.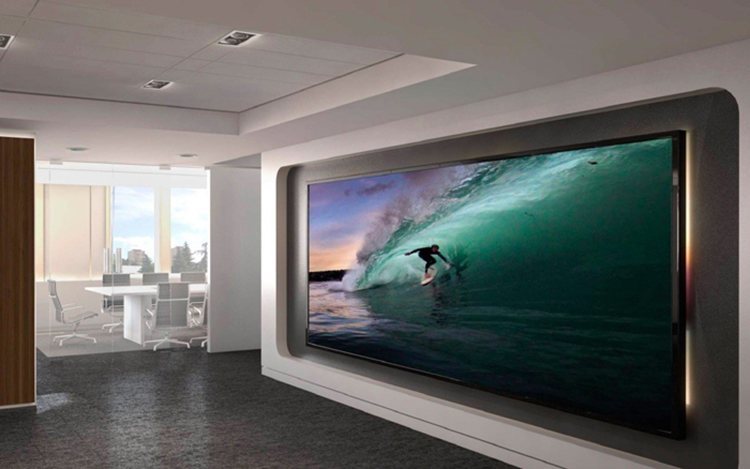 Recently GoPro has launched their best action performance camera yet, the HERO5 Black as well as their own Karma drone, which allows users to capture amazingly smooth footage in the air, handheld, or mounted to their favorite gear.
"Dreamers and innovators with a passion for changing the way people interact with their health"
Hart's core values (craftsmanship, ingenuity, and change) revolve around fostering creativity. They encourage their employees to not be afraid to question the current technology in place or even to build their own. Hart takes monthly field trips to visit other companies and get new ideas to incorporate into their company culture. They've also created Hart University, which hosts three classes a week on pressing topics and engineering challenges.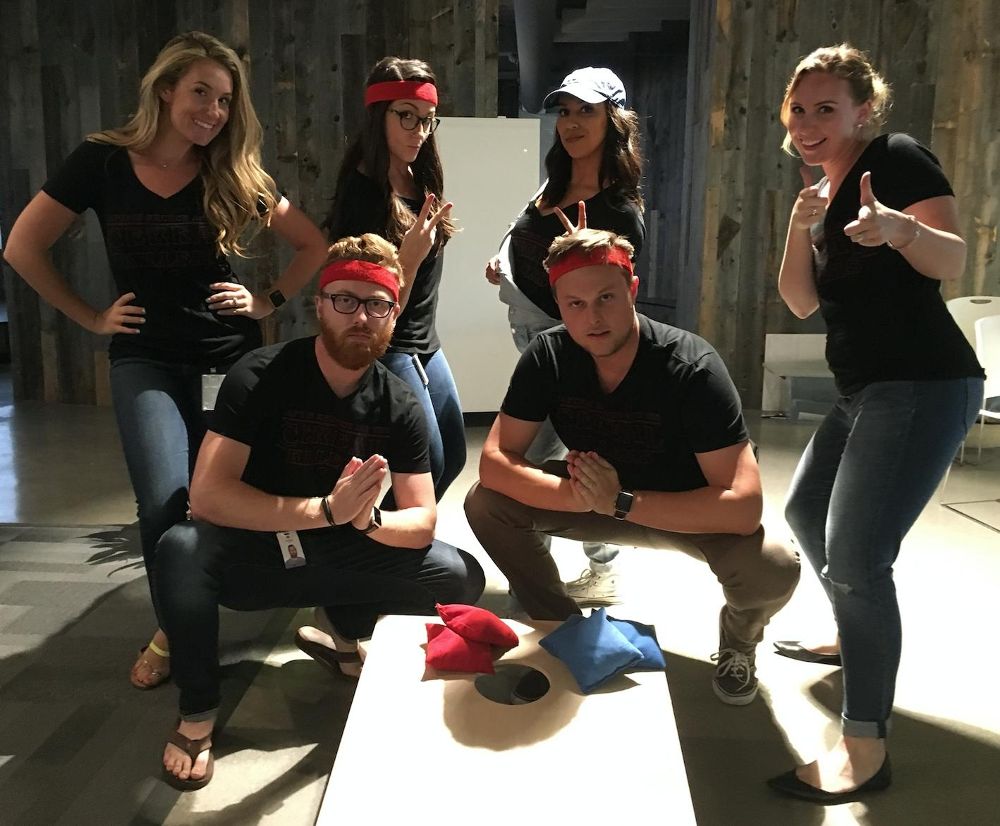 Hart is a medical software company with an open API platform, HartOS, used to solve many of today's healthcare challenges. It allows consumers to access their health data from their doctors' EMR, schedule appointments, send direct messages to their doctor, and soon also share data with family.
"Surfline champions the balance of life and work"
Surfline's headquarters are located on the beach and employees are encouraged to take time to surf and get outdoors. Their products serve surfers, fishermen, and mariners, and their employees actually spend the time participating in these recreations in order to build great technical solutions to user problems.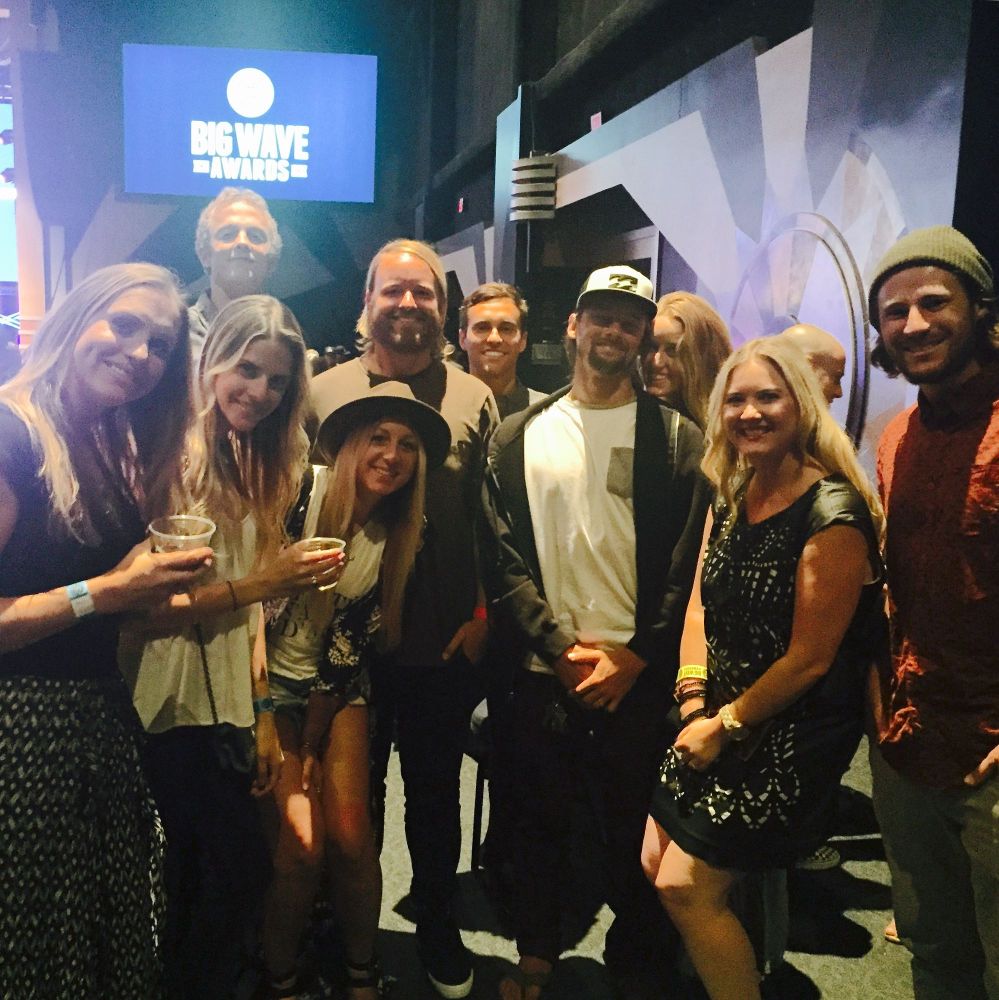 Their technology is at the forefront of marine weather modeling and forecasting by combining complex weather models with human curation to provide the most accurate forecasts for ocean-related activities including surfing, offshores fishing, sailing, offshore cruising, and more.
"Thank God it's Monday!"
Technossus promotes technical creativity by applying a number of strategies throughout the organizational chart. Frequent new hires bring in energy and enthusiasm to seasoned veterans who, in turn, mentor and educate them. They also challenge their team to leverage the cutting edge tools they use daily to compete in hackathons all over the world to continuously hone their skills and master new technologies.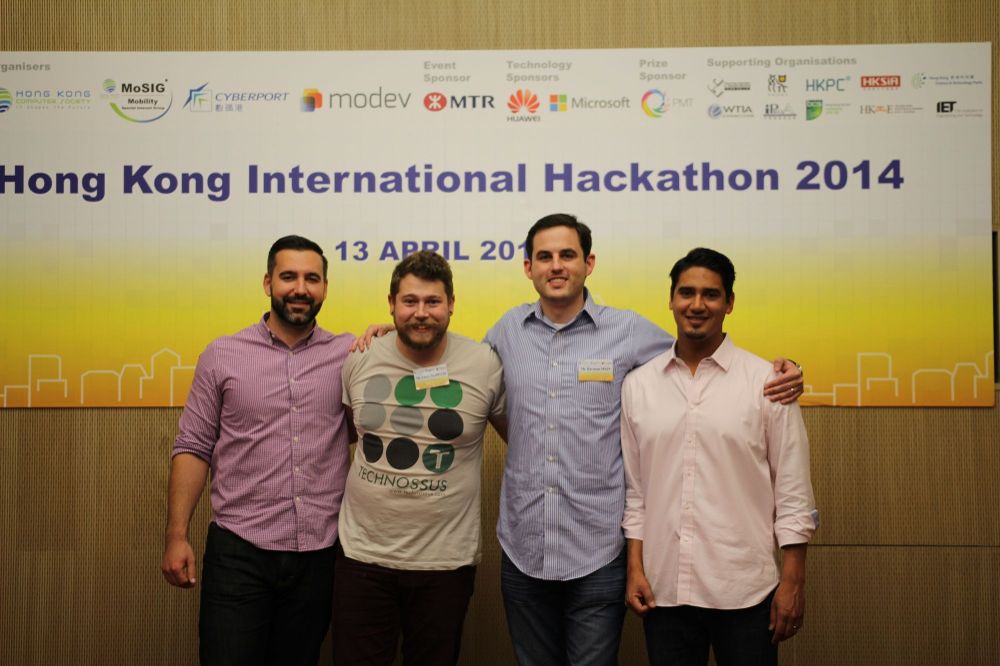 They pride themselves on providing a cutting-edge set of technology solution services that sit precisely in the sweet spot in the continuum between "obsolete" and "bleeding edge."

Your votes will decide who takes home the Timmy Awards on October 9th. In 2015, Sheim Edelbrock, CTO of the Control Group won Best Tech Manager, Parentsware won the Best Tech Start Up, and Tickets.com took home the Timmy Award for Best Work Culture. Who will win this year? You decide!
Winners will be revealed on October 19th in front of a live audience. RSVP now to attend the celebration!