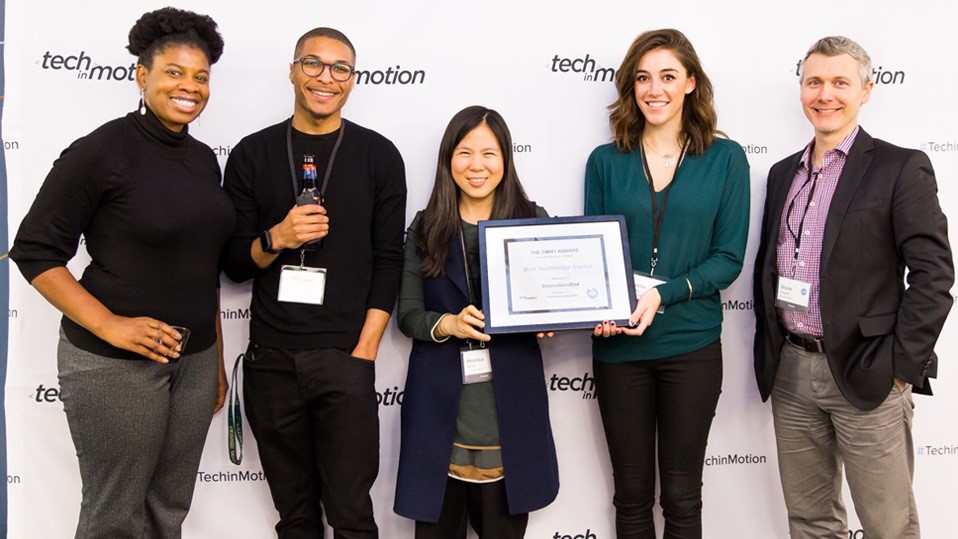 Two years ago, Tech in Motion set out to recognize (and celebrate) the best employers for tech professionals in North America through the Timmy Awards. Now, we're making some changes.
In 2016 alone, the Timmy's saw more than 2,000 companies nominated and over 83,000 votes cast to name each city's "Best Technology Manager," "Best Tech Startup," and "Best Tech Work Culture." The Timmy Awards has featured national household names such as Dollar Shave Club, TripAdvisor, Instacart, and Venmo, as well as dozens of local heroes that make each community successful. In pursuit of the same level of success, this year, Tech in Motion is making a few changes to improve the entire award series from the nomination process all the way through to event night. To learn what these changes are, check out the 2017 Timmy Awards FAQ below!

2017 TIMMY AWARDS FAQ

When will the 2017 Timmy Awards take place?
In the past, the Timmy Awards were spread throughout the year in 10 different regions. This year, the award ceremonies will all take place in the month of September, bringing together our cities in a unified effort to showcase the best employers for technical employees. Every one of the 10 cities will hold a Timmy Award ceremony within a few weeks of each other.
Who can attend? The Timmy Awards is still a free event that is open to the public, not only to attend, but also to submit nominations for. This award series is an amazing opportunity to gain exposure for any companies or individuals in the tech community, and in order to keep it in the local community, we want anyone who is invested in the future of tech in your city to attend, including tech professionals, managers, entrepreneurs, and founders.
Which awards are presented?
Tech in Motion began with three award categories: Best Tech Manager, Best Tech Startup, and Best Tech Work Culture. This year, Tech in Motion decided to add an additional award category: the Best Tech Workplace for Diversity award. The goal of the original Timmy Awards categories was to recognize companies not just for their use or development of technology, but also for their investment in the people that make technology possible, which the new award category rewards.

Below are the criteria by which each of the Timmy Awards winners are selected in each category:
How will the nomination process run in 2017?
Nominations will be open from July 5th to August 14th for 10 regions (Toronto, Boston, New York, Philadelphia, DC, Chicago, Orange County, LA, Silicon Valley, and San Francisco). Nominations will be open to the public to nominate a company or person that creates the best work environment for technology professionals to work in 1 or all 4 award categories. Additionally, as previous years, nominations will continue to be a two-part process. To be eligible as a finalist for any category, it is required to fill out and complete Part 1 and 2 of the nomination forms. However, we are now automating this process, which means that once you complete Part 1 of the nomination form and are eligible to become a nominee, you should receive an automated email within 24 hours prompting you to complete Part 2.
If you're interested in getting involved in the 2017 Timmy Awards, as a sponsor, MC, venue host, etc., please contact your local Tech in Motion chapter.
Read about the 2016 Timmy Awards held in various regions by clicking the links below: