The Timmy Awards, presented by Tech in Motion, is proud to announce the finalists for the first ever Best Tech Enterprise Employer award, a new category for the 2020 Annual Timmy Awards, which recognizes the top workplaces for tech professionals.
While 2020 presented a number of challenges, these top enterprise companies went above and beyond to keep tech talent engaged at a high level. This award celebrates an employer tech professionals would be excited to work for, whether boasting a high volume of tech hiring, impressive retention, first-rate employee satisfaction or undisputed leadership approval.

Additional selection criteria for this award included:
Fosters technological growth, inclusion and invention at all levels
Leverages cutting-edge technology tools, encourages creative thinking
Champions work-life balance and professional development
These finalists will bypass community voting, advancing to the National Timmy Awards, judged by a panel of thought leaders and experts from companies like Google, Netflix, Oracle, Change.org and PayPal.


Let's Meet Our 2020 Best Tech Enterprise Employer Finalists
CoreLogic Inc.
CoreLogic enables the dream of homeownership by helping millions of people Find, Buy, and Protect the homes they love. Even though they are a large company, CoreLogic Inc. still encourages their team members to pitch ideas, business propositions, values or solutions, like start-up culture. Employees are empowered to push back and advocate for their solutions in terms of the value it provides the user, business unit and CoreLogic as a whole. At CoreLogic, innovation starts with their passionate employees. Annually hosting several hackathons, which has led to many great, new ideas across their groups. CoreLogic Inc. Discovery Center is their playground for innovation and testing out new concepts, like using voice technology and pulling their data against spatial characteristics to interact and thoroughly understand their property data.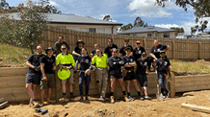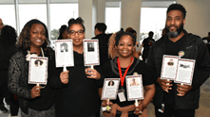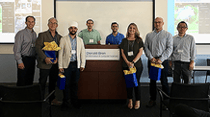 CVS Health
Everyone at CVS Health shares a single, clear purpose: helping people on their path to better health. This mission is at the forefront of how the company operates and invests in its people and technology. By hiring and developing visionary leaders who share in the company mission, CVS Health is building a business that challenges the status quo and motivates employees to drive innovation This culture empowers employees to be creative, share ideas and develop unique solutions. They look for employees who thrive on change and put it at the center of what they do. Internal growth and mobility are highly encouraged; employees gain the opportunity to deepen their knowledge and develop skills in different areas, whether it be with different technologies or within different verticals in the business.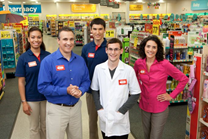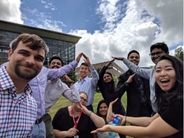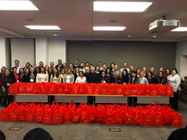 Mobiquity
Mobiquity is a growth minded company in every aspect. They are always looking for opportunities to upskill their people, improve their offerings, and deliver meaningful uses of technology to the world. As a digital consultancy, they get the opportunity to work with some of the world's largest brands to unlock strategies for customer loyalty and retention, business growth, and industry impact. As a company, Mobiquity is always supportive of ways to further invest in and develop our employees' skills. They do a lot of tech hiring -- in fact, in the US tech roles represent 80% of their total workforce. On a global level, tech roles represent 85% of their total workforce. They are happy to say that they have low attrition. Globally, their 2020 turnover (when annualized) is at 13.7%. Continuous development of talent is critical for delivering top notch client experiences and retaining and motivating their team.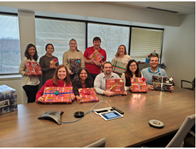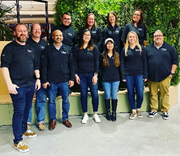 SAP
SAP is committed to supporting every customer to become a best-run business. The food you see in grocery stores, the lights in your house, the all-important paycheck you receive, all run on SAP. Technical growth, inclusion, and invention are at the core of SAP's DNA. Cloud technology and cloud applications have changed how the world runs and how enterprise companies run their business, and customers look to SAP to help them transform their businesses into intelligent digital enterprises. To foster creative thinking and innovation among employees, programs such as Innovators at SAP excites, engages, and connects employees while providing a stage for innovators and innovations to help shape the future of innovation across SAP. Globally, SAP has some of the highest employee engagement scores – 86% – and retention rates – 94% – in the enterprise software industry. Locally, across their 4,300+ Bay Area employees, SAP has a 90% retention rate and average approximately 500 new hires per year.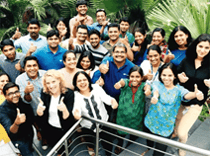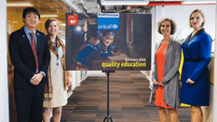 Slalom Build
Slalom Build functions on a Build as a Service model, so you have an always-on engine capable of crafting custom-built modern technology products from the ready-for-use platforms born in the cloud. We're talking about the software businesses run on, the experiences customers rely on, and the analytics that help you see around corners. Their vision is for people to love their work and life. They strive to create an environment where people are challenged, engaged, and love what they do, while also having time outside of work to explore their passions. Their culture is inviting and inclusive and is fueled by individual passions. Everyone can make an impact and everyone's voice is heard. They host many virtual events monthly including hackathons, meetups, tech talks, etc. Hackathons instill a culture of curiosity, collaboration, and challenge. Slalom Build's vision is for people to love their work and life. They strive to create an environment where people are challenged, engaged, and love what they do, while also having time outside of work to explore their passions.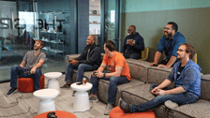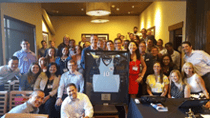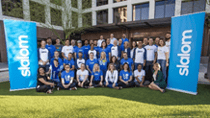 Sophos Inc.
The Sophos Values show who they are as company and how they operate, reflecting in part who they are today and what they aspire to become. It helps guides them to build a truly great company: one that makes a positive difference for their customers and partners, that does important work in the world, that is successful for their investors and stakeholders, and that they are all proud to be part of. Sophos' Leading at Sophos program provides a platform for employees in the program to share knowledge with peers and to learn about the latest tools and best practices that are helping to shape management and Leaders today. The program develops high-potential employees and works closely with the Learning & Development Team to help promote from within. The program encourages employees to take risks and is broken down into three programs to cater to all levels of managers: Managing People, Manager to Leader, Leading our Future. Sophos encourages innovation throughout the company.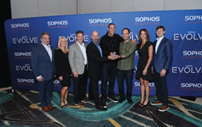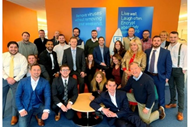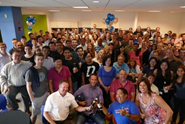 Zebra Technologies
A technology company doesn't remain relevant 50 years by running on fumes. Zebra Technologies operates in an everchanging landscape of technical innovation. Their teams must keep building, doing and problem-solving to help Zebra thrive and to ensure their customers and partners can continue to grow and thrive, both in times of prosperity and times of crisis. And though success doesn't come without hard work, they know that the most impactful employees are those who can bring their best selves to work each day. Zebras are people first and employees second. So, they empower their community of builders, doers and problem-solvers to navigate the ever-changing landscape of life by giving them all the tools they need to thrive first at home and then at work.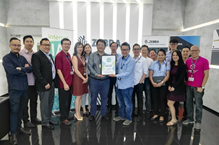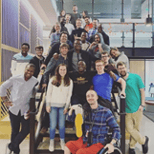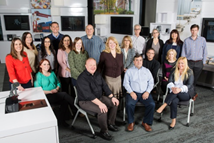 Tech in Motion has included first hand accounts and information from the finalist representatives to highlight each company up for the Best Tech Enterprise award here. For further information on the finalists, please visit their nominations on the Timmy Awards website.
Celebrate with us at the Timmy's! On Thursday, Oct. 29, the public can virtually join Finalists, Regional Winners and the tech community at the celebration, complete with guest speakers and National Timmy Award announcements. For more information, visit the Timmys website.
Questions regarding the 2020 Timmy Awards process or how you can get involved? Contact us Timmyawards@techinmotionevents.com. The Timmy Awards were created in 2015 by Tech in Motion, a North American event series that has connected local tech communities together to meet, learn, and innovate for almost a decade.