The city of Atlanta continuously ranks high on lists for the top prospering cities in the tech sector. Atlanta creates opportunity for not only tech professionals to bootstrap their startups but also for tech talent to continue their career growth. Atlanta is home to more than 260,000 employees in the IT sector, which includes over 10% of Atlanta's workforce.
With the continuous innovation and expansion within the Atlanta tech scene, what makes these high retention companies stand out to their employees? We took to the local community to ask what makes their company and leaders the best in tech in Atlanta. Continue reading to see which companies and leaders stood out amongst the rest for this year's 2020 Timmy Awards.
Atlanta's Best Places to Work

At a Glance:
At Brightree, they believe in building innovative technology solutions and providing services to the post-acute healthcare industry that help to enhance clinical and business performance. Their solutions follow providers' natural workflows to automate and improve how they manage their businesses, serve patients and protect reimbursements.
Top Perks, Benefits or Stand Outs:
Compensation benefits, Covered premiums, Employee Stock Purchase Program
What Employees are Saying:
"Rampant competency at all levels of management with continuous growth and thriving during lockdown. There is a significant growth strategy for majority of roles. Great long-term commitment."
At a Glance:
Calendly delivers the best service to schedule external meetings professionally, quickly and effortlessly. Their product is used by more than a million people across many job functions and industries including sales, recruiting, customer success and education. At Calendly, they are excited about changing the way the world schedules. They are a profitable company, offering ample opportunities to accelerate your career.
Top Perks, Benefits or Stand Outs:
Competitive salary, Employee equity opportunities, company-sponsored events
What Employees are Saying:
"Fun environment, all employees truly care about delivery high quality standards, you are cared for as a human being, career progression is highly encouraged and supported by management, great benefits."
At a Glance:
Foundry 45 delivers immersive virtual reality training applications for global enterprise customers. Pushing the boundaries of corporate training for some of the world's most innovative companies, their team builds exceptional VR experiences geared towards improving productivity, boosting retention, and adding value through human capital.
Top Perks, Benefits or Stand Outs:
Flexible work hours, team building events, quarterly opportunities to give back
What Employees are Saying:
"Foundry 45 has a true family-friendly, diverse workforce who deeply care about positive company culture, philanthropy, and personal improvement. These things are what make Foundry 45's culture the best in the VR industry!."
At a Glance:
HatchWorks software solutions fuel your digital transformation. They collaborate with companies ready to reinvent through technology. Their team of strategists, inventors, and advisors build with you to disrupt the status quo. The clients must manage growing IT complexity and launch products efficiently with automation and data-driven decision-making. Their strategy is to partner with clients to help them advance their technology, products, and experiences so that they are quickly able to evolve and grow in today's market.
Top Perks, Benefits or Stand Outs:
Diversity and Inclusion practices, Competitive benefits
What Employees are Saying
"At the heart of HatchWorks is philanthropy and social responsibility to remind us that there are things in this world that are much bigger than us. And with a collective mission that is fueled by kindness and giving back, we are all achieving what we believe to be business success, together as a team."

At a Glance:
Insiten, a technology solution provider with deep roots in corporate strategy and finance, helps corporations and consultancies streamline and enhance their methodologies and processes by creating intuitive, powerful, cloud-enabled digital tools and platforms.
Top Perks, Benefits or Stand Outs:
Generous benefits, Stock options, Learning environment, Flexible PTO/WFH
What Employees are Saying:
"Focused on "leveling up" technologists. Fun atmosphere and a great team. Get to work on unique development challenges that solve real business challenges."
At a Glance:
MessageGears enables the world's top brands to send dynamic, high-volume marketing messages with speed and precision by providing a platform that overcomes the inherent limitations of marketing cloud email systems.
Top Perks, Benefits or Stand Outs:
Fully covered benefits, 401k, Tuition reimbursement
What Employees are Saying:
"Excellent collaboration in and across teams, great leadership with transparency and accessibility, culture is woven throughout the org, very competitive pay and benefits"
At a Glance:
Mobile Labs remains the leading supplier of in-house mobile device clouds that connect remote, shared mobile devices to Global 2000 mobile web, gaming, and app engineering teams. Its patented GigaFox™ is offered on-premises or hosted, and solves mobile device sharing and management challenges during development, debugging, manual testing, and automated testing.
Top Perks, Benefits or Stand Outs:
Flexible WFH policy, Small company culture
What Employees are Saying:
"Mobile Labs has a strong and flexible work culture. They have continuous internal growth and training opportunities for their employees"
Rigor (acquired by Splunk)
At a Glance:
Rigor helps businesses of all sizes enable fast and reliable digital experiences for their end users. With Rigor's easy-to-use performance monitoring and optimization software, their customers are able to monitor their user's experience throughout the development lifecycle, communicate trends to stakeholders, and take action to improve performance by leveraging our step-by-step optimization insights.
Top Perks, Benefits or Stand Outs:
401k match, Unlimited vacation policy, 100% paid insurance premiums
What Employees are Saying:
"Amazing people who embrace the Core Values which includes focusing on the customer, doing community service activities together, and celebrating wins and milestones as a team."
At a Glance:
Roadie is the first "on-the-way" delivery service that puts unused capacity in passenger vehicles to work by connecting senders with drivers who are already going that way. Roadie works with top retailers, airlines, and grocers to provide them with a faster, more efficient, and more scalable solution for same-day and last-mile deliveries nationwide.
Top Perks, Benefits or Stand Outs:
Flexible work culture, Great management and support, Collaborative environment

What Employees are Saying:
"Everyone is positive, and they genuinely want to see you succeed. New ideas are not only welcomed but encouraged. Leadership is extremely open and honest with each team member making you feel like an asset.
At a Glance:
SalesLoft is the leading sales engagement platform, helping sales organizations deliver a better sales experience for their customers. More than 2,000 customers use the company's category-leading sales engagement platform to engage in more relevant, authentic and sincere ways, including IBM, MuleSoft, Square, WeWork and Zoom.
Top Perks, Benefits or Stand Outs:
401k match, Unlimited vacation, Flexible WFH policy
What Employees are Saying:
"The culture is special. The founders/leaders set out to build a company with a great culture where people can do great work and grow and have focused on that culture as the company has grown and scaled."

Six Consulting
At a Glance:
Six Consulting works with you to understand exactly what you need your business technologies to do – whether that's connect you to more people more powerfully or give you more meaningful data – and then create systems and technologies that perform exactly as you need them to. They make technology work harder, smarter and more intuitively for your business – so you can create, collaborate and connect with the people you need to.
Top Perks, Benefits or Stand Outs:
Diverse and Award-winning culture, well-defined career path, employee referral program
What Employees are Saying:
"Over 80% of their employees from diverse backgrounds, the company promotes a workplace for people from every race, color, age, sex, and religion."
At a Glance:
STORD is the supply chain in the cloud—empowering brands to build sophisticated, agile, and integrated supply chains. With a single integration between your enterprise systems to the Stord Supply Chain Cloud, you unlock a single view of inventory, order orchestration logic, audited data and analytics, and more.
Top Perks, Benefits or Stand Outs:
Unlimited PTO, Gym reimbursement, Flexible WFH policy

What Employees are Saying:
"STORD has seen explosive growth since founding in 2018. The business model capitalizes on the growing demand for efficient supply chain solutions that allow for visibility and control without significant capital investment up front. There are numerous opportunities for person growth and learning while also contributing to the company's success."
At a Glance:
VIVA is fintech lender focused on expanding access to affordable credit. VIVA offers low cost payroll loans along with financial education and counseling to working Americans. Their difference is that we underwrite their loans using primarily employment-based information to allow borrowers to qualify for affordable rates regardless of credit history.
Top Perks, Benefits or Stand Outs:
Strong and resilient work culture, Internal training and growth opportunities
What Employees are Saying:
"During these trying times, VIVA has kept an incredible work environment. From zoom happy hours to at-home white-board sessions, we have fostered a culture of ambition, accountability and constant learning."
Atlanta's Best Tech Managers
A great company is created by great people. Managers and leaders are at the forefront of creating the best places to work, where technologists to thrive. An excellent tech manager promotes career growth, ensures a positive team culture, inspires performance, and successfully leads their team through unexpected or turbulent territory. We couldn't share the best places to work in Atlanta without highlighting some of the tech leaders paving the way, and have even been nominated for a Timmy Award to prove it.
Jason James: CIO | Net Health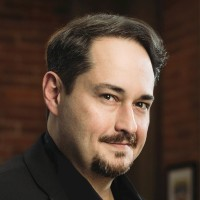 How do they impact the company?
As all CIOs experienced this year, the pandemic disrupted operations and forced us to rapidly adjust. Net Health pivoted in 24 hours to a nationally distributed remote workforce. Alongside this dramatic shift, they had to guarantee employees could work securely and teams could remain productive during ongoing uncertainty. With employees out of offices for an indeterminable timeframe, Jason worried that Net Health's overall culture of connectedness and collaboration could suffer. He sought a common denominator to unite us—our technology.
What are their employees saying?
"His thought leadership focus has been anchored on the digital transformation of healthcare, the emergence and empowerment of a remote workforce, and the need for diversity, inclusion, and equity. Jason is a CIO voice that not only facilitates the production of a strong product for Net Health, but also presciently speaks for the future of the IT industry and how it can evolve to lead the business world through unforeseen challenge."
Scott Kowalczyk: Director of Software Engineering | Banyan Hills Technologies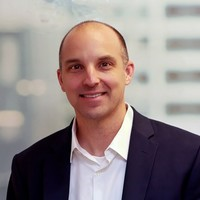 How do they impact the company?
Scott employs several his own 'soft' skills. First, he frequently uses the company-wide town-hall meetings to recognize a team member who performed well on a project or who went above-and-beyond to satisfy a client. Second, Scott has been known to throw on an apron during company cook-outs and grill something delicious. In these ways, he ensures a great team culture by feeding the mind and body.
What are their employees saying?
"Scott does employ a clear and communicated vision to produce a great product. There are 'kickoff' calls to start any project. During these calls, Scott will walk through the detailed list of requirements from the client and help the team understand what's going to be needed in order to succeed with the project. Then, there are daily calls with the team where Scott will walk through the project to-do list, asking pointed questions about how the work is proceeding while providing guidance on the best ways to accomplish team goals."
Sujata Devraj: Software Development Manager | M3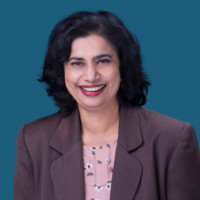 How do they impact the company?
When first placed in charge of the product development team, Devraj was faced with a hodgepodge of challenges, including personnel challenges, low team performance ratings and contractual issues. She rolled up her sleeves and got to work. Naturally methodical and thorough, Devraj reworked and revamped her staff in less than a year, hiring highly skilled technology developers. She also implemented an Agile software development approach for her team, to foster cross-functional team collaboration.

What are their employees saying?
"Devraj was instrumental in helping teams adopt to the new normal of going completely virtual, by setting working guidelines with feedback from teams, creating fun collaboration exercises on 'Teams' to regular 'video' check ins. Making a concerted effort to quickly disperse management updates and being readily available to the teams. As a female tech manager of Indian heritage, Devraj also works to boost diversity in the workplace every day. She encourages conversations on diversity and inclusion with her teams, often providing examples from her own life."
Looking for a new tech role with a great company in Atlanta? Contact a local job market expert today.
Interested in learning more about these companies or even signing on for next year's awards? Visit our Timmy Awards website for more information.